June is Pride Month.  Pride, as opposed to shame and social stigma, is the predominant outlook that bolsters most LGBT rights movements. It is a celebration of us, a celebration of our alliances. It is a parade; brash, loud and fierce. It is also quiet and reflective. It's intersectional. Pride is being comfortable in who you are, and who you're becoming. Pride is celebrating your journey, whether at a parade with thousands of others, or cuddling up with your loved ones. Comcast proudly supports and celebrates all of it. Here are just a few ways that members of our OUT Employee Resource Group are celebrating this year—all from a safe social distance.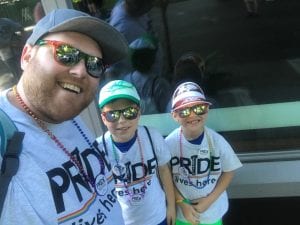 "I'll be celebrating pride this year by being my authentic self at work and at home. For fun, my boys and I are going to paint pride inspired rocks and leave them around the local community for people to find."
–
John "Dan" Erce
g
, Customer Experience Representative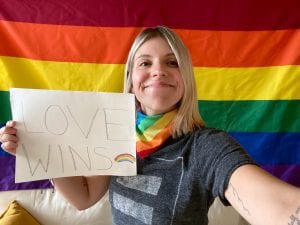 "
I will be celebrating pride this year by continuing to educate myself on the history of Pride and donating to 
organizations that serve 
the LGBTQ+ community. It
'
s important to remember who made it
possible for us to have celebratory parades each year.
"
– 
Danielle Ritenour
, Campaign Manager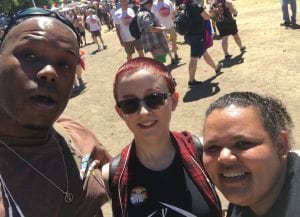 "
Pride for me will be celebrating with my roommates and our animals (2 cats and 2 dogs, 
who all seem to have a love/hate relationship
).
We miss being able to go out and celebrate with everyone, but we know the next Pride will be even 
better
 as we make more progress to equality!
"
– 
David Leonard
, Billing Systems Analyst