March 9, 2022  |  Written by Natalia Hurt  |  Illustrations by Liza Burns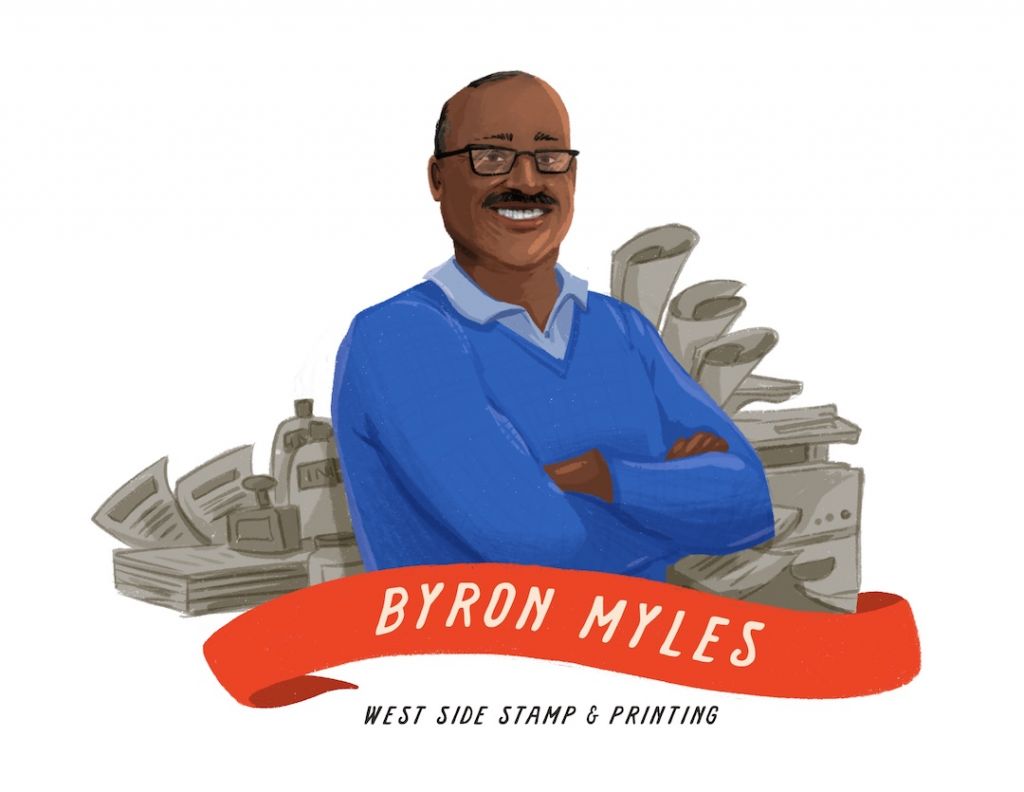 Brand Story – Now that companies have the technology needed to operate, it's time to optimize
In March 2020, companies found themselves scrambling to shrink their digital transformation timelines from years to days. Now, two years later, that tech pivot has created opportunities to optimize.
Since the universal shift to remote work, businesses have settled into a new rhythm. Some have announced permanent remote work structures, while others see the benefits of long-term hybrid models.
"I absolutely think people are looking at new, innovative technologies they can implement to help their organizations run better internally—run way better than even before the pandemic," says Amanda Kinsella, COO, Eugene Area Chamber of Commerce.
"Now that we've adjusted to using project management and team platforms, I think that we will see companies shift to figuring out how to create a remote work culture," she adds. Video-calls or virtual events, once sources of frustration, are now convenient, allowing teams to get to know each other in a different way.
Onboarding, a critical component of corporate culture, was traditionally handled in person. Now companies are using remote tools to integrate new members into their teams: "Onboarding remotely, that would've been unimaginable a few years ago," Kinsella explains. "Today you don't need to meet in person to start a relationship. People have gotten accustomed to building virtual relationships."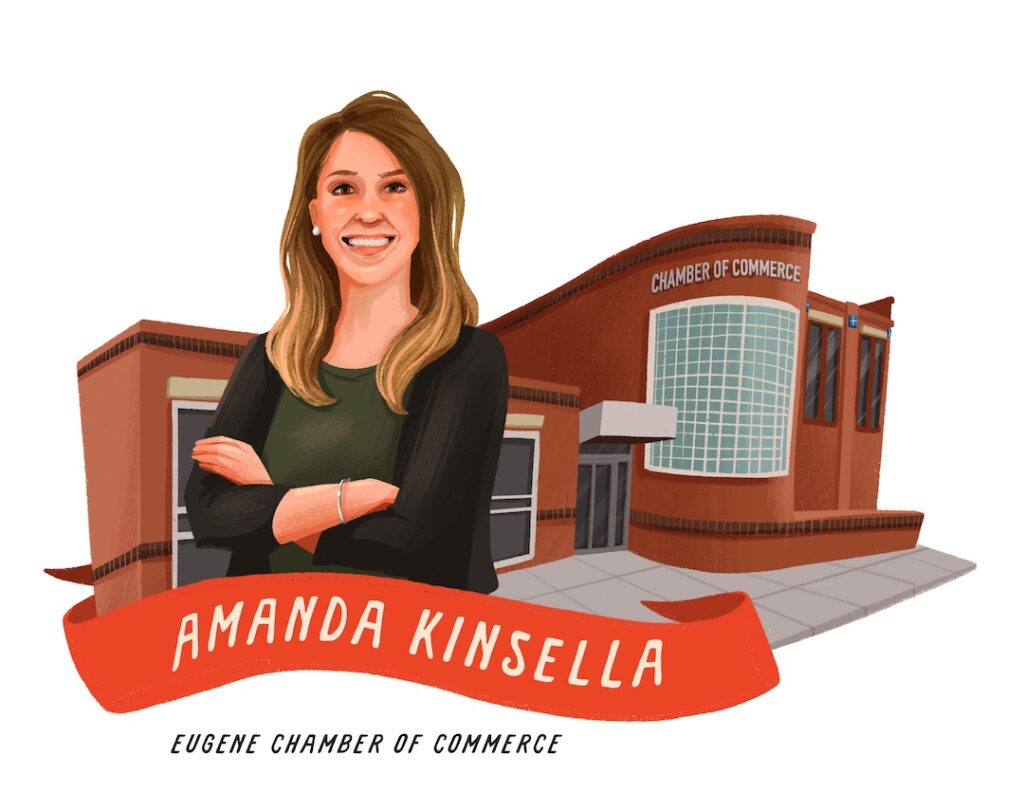 Similarly, the Chamber has learned how to engage differently with its membership—a challenge-turned-opportunity that has boosted inclusion and accessibility.
Keynote speakers now come from all over, improving the quality of events. Resources and events can be marketed across Oregon, forming communities around shared needs and interests.
"Once folks got a little more comfortable with those online virtual events, we definitely saw our numbers increase," Kinsella recalls. "We adjusted our marketing and communications strategy to make sure we were reaching all different areas in our community, and we slowly saw engagement increase. It's a big opportunity, not just for us but also for our member businesses."
 Small businesses, particularly minority- and women-owned small businesses, were disproportionately impacted by the pandemic and especially challenged by the tech pivot. As they emerge from the last couple of years, businesses can look to aid initiatives for essential resources and services, such as grants, business consulting, marketing support and technology makeovers.
This was the case for Eugene-based Mexican restaurant chain Los Potrillos. Like many in the restaurant industry, Los Potrillos worked hard to survive initial post-pandemic realities: "Revenue was down 75%," says owner Teo Ramirez. "I had 15 employees at Los Potrillos in Eugene and was able to keep only three. In my two Vancouver sites, I went from almost 50 to five employees."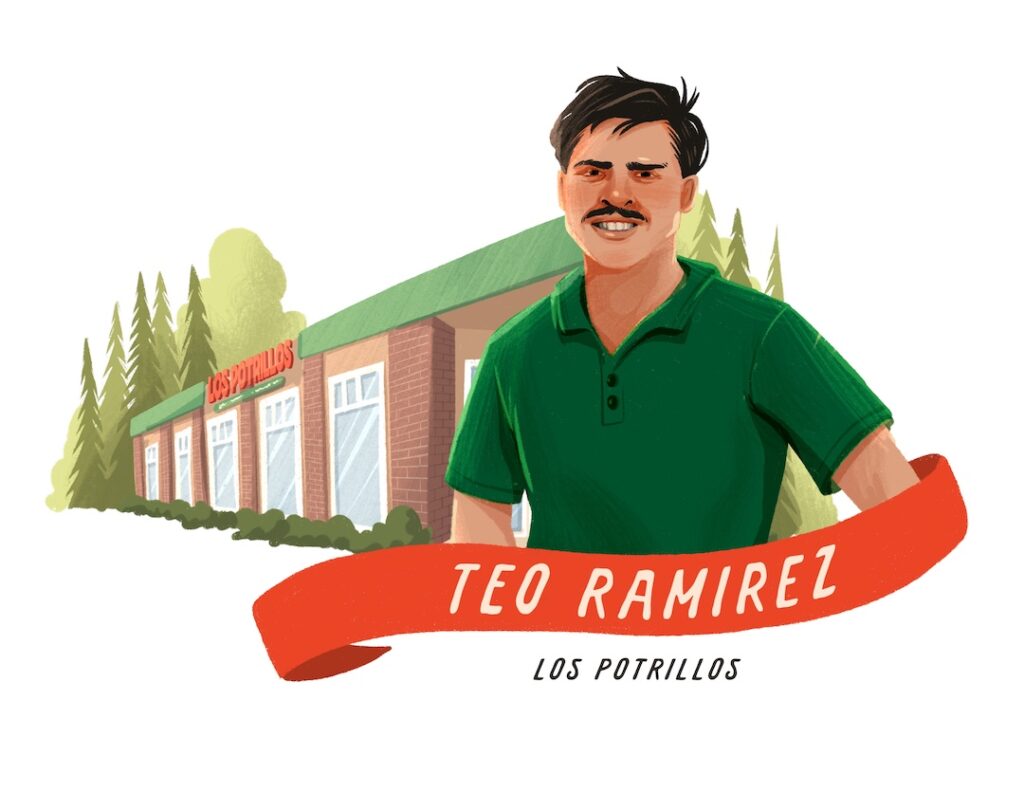 In response to this, Onward Eugene—the Chamber's economic development nonprofit—partnered with Comcast RISE to help support Ramirez with some of his immediate business needs. Comcast RISE is a Comcast Business program committed to supporting small businesses that have been hit hardest by the economic impact of the pandemic.
In this case, Los Potrillos received a technology makeover consisting of three tablets, two laptops, a desktop computer and a year's worth of Comcast Business internet and phone services. Elsewhere in Eugene, Westside Stamp and Printing received new computer equipment and business services from Comcast RISE, which has provided over $60 million in grants, marketing and technology services to over 6,700 hardworking companies like these.
"Onward Eugene helps further the reach and the work of Comcast in our local community and within our network," explains Nicole Desch, Business & Talent Engagement Director, Onward Eugene. "The RISE program is the ideal fit for Onward to help find participants, as our organization aims to work with underrepresented populations and create a more inclusive economy in Eugene-Springfield."
The partnership lets both entities move closer to their shared goal of creating thriving local economies that raise everyone's standard of living.
"We've been working with Comcast RISE for about eight months, meeting with local minority and women-owned businesses and encouraging them to apply. We're promoting it through Onward and the Chamber," Kinsella adds. "Comcast has been an amazing partner to help businesses get to the other side of things."
As this new work landscape matures, the Eugene Area Chamber of Commerce and Comcast Business will continue adapting their responses to help businesses seize the opportunities it brings.