How does your organization support and engage the small business community?
Comcast itself started as a small business 50 years ago. Small business has changed a lot in the time since, especially in Oregon and SW Washington, which is home to a diverse and high-tech small business community. We've been empowering small businesses for decades and understand the challenges small business owners face in an increasingly complex business environment. We honor our roots by helping small businesses grow through entrepreneurship, technology and innovation, by providing  them with a foundation for connectivity, speed, and mobility.
What tools and resources has your organization created to help small businesses tap into new opportunities to reach new customers, increase their revenue, and grow their business?
Comcast Business works with over 100,000 organizations in the Oregon and SW Washington area to provide enhanced network services. From Gig-speed Internet, WiFi, and crystal-clear calling to business TV, video monitoring, and solutions to ensure constant connectivity, we provide the platform to help small businesses move at lightning speed. In addition to providing the tools to help your business move as fast as you do, we offer countless resources to help you chart your path to success. The Comcast Business Community has hundreds of articles, whitepapers, and infographics to help small business owners tackle common problems from every perspective.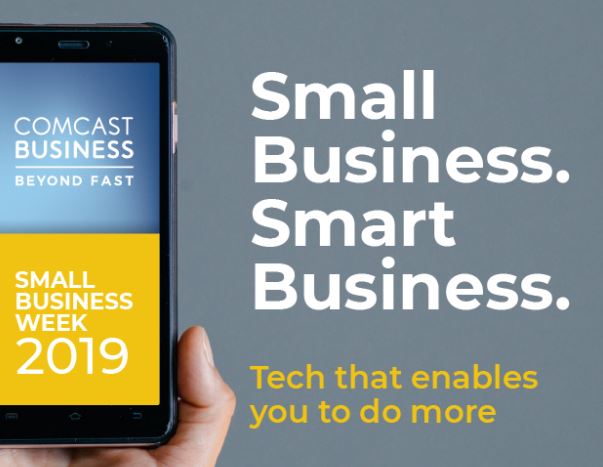 What are the trends you see when you think about the small business marketplace, and how will these trends shape the future of small business?
Always-on connectivity isn't just for large companies anymore. In order to compete, small business owners are continuing to invest in technology that allows them to stay in constant touch with their customers, employees, facilities, and systems. In an environment where online reviews are high stakes, customer experience is paramount, and forward-looking companies are making strides to ensure they are always there for their customers, whether in person, on the phone, or online.
Can you share a few brief stories about how your company is helping Oregon/ SW Washington businesses thrive?
ChildRoots- This childcare's robust phone system keeps teachers and parents connected across their six locations, which is essential when communications are time-critical.
The Human Bean- This popular coffee franchise relies on our fast, reliable Internet to process drive-through orders quickly, keep lines moving, and offer WiFi connectivity.
[youtube https://www.youtube.com/watch?v=GcIj1nSj4LA&w=560&h=315]
What words of advice or wisdom would you like to share with small business owners?
Take the time to strategize about your technology plan, because your decisions around tech affect your customers, your employees, and your ability to grow. By laying a foundation that is ready to grow with you, you can focus on what matters most to your business.