Every year, more than 500 kids and adults with physical or visual disabilities participate in a variety of sports, thanks to Portland non-profit Adaptive Sports Northwest.  The pandemic cancelled their annual fundraising gala last year, but with support from various partners including Comcast, Executive Director Dave Hanna is optimistic that this year's virtual fundraiser will be an even greater success.
"Rather than a full evening in a ballroom, this year's fundraising gala will be an inspirational, hour-long VIRTUAL event, with the goal of attracting new audiences, providing even greater exposure to the work we do to help support athletes in the disabled community."
The FREE event will take place on Wednesday, May 26 at 5:30 pm.  Go to https://avstream.me/asnw to register, and keep your credit card handy to make a donation.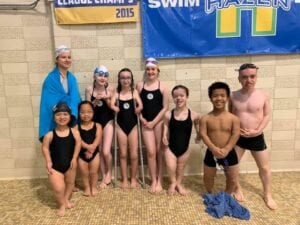 Adaptive Sports Northwest offers ten different sports for participants from wheelchair basketball to sit volleyball to hand-cycling.  Some of the sports are purely recreational, and some are competitive.  Rebecca Brown, Director of Community Impact for Comcast Oregon/SW Washington, sees this as a natural fit with Comcast's "Team of Tomorrow" corporate support for the Olympics and Paralympics.  "Who knows?  The next Paralympic gold medalist could have gotten her start in a Portland swimming pool, with support and coaching from Adaptive Sports Northwest."
Donations to the organization can be directed to a specific sport or purchase of adaptive equipment, like hand-cycles, which are quite expensive.  Or it can support the overall operations of the organization.  "We have mundane needs like keeping the lights on and the insurance paid," says Hanna.  "Donations go to where the need is greatest, and it's all appreciated."