If you can't be a professional basketball player, maybe the next best thing is to work for a professional sports team.  That was the thinking behind a recent Career Fair, hosted by Comcast and the Portland Trail Blazers at the Blazers Boys and Girls Club in Portland. The Blazers Club was the first club facility in the nation to be sponsored by a professional sports team.
The kids got to hang out with the Blazers mascot, experience a virtual player meet-n-greet, and receive autographed cards from two players. They also got some gifts from Comcast, and free tickets to the Blazers game the following night.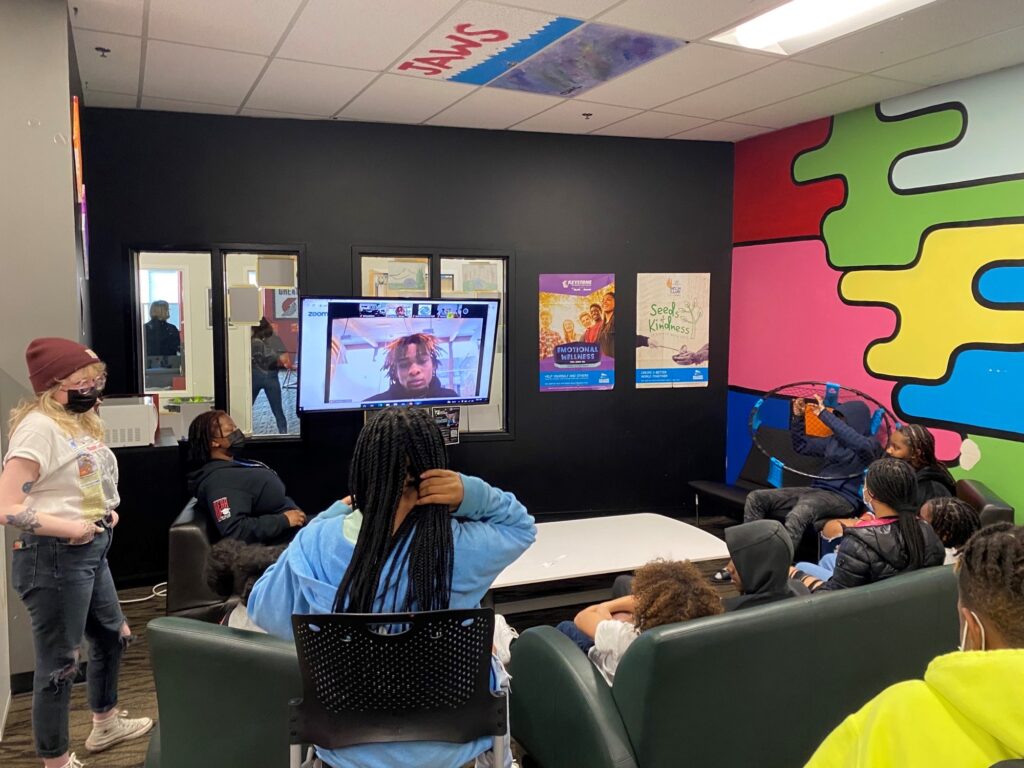 The career panel included Blazers digital marketers, members of their social media team, and a freelance photographer. They interacted with the kids, answered questions about education and experience, and talked about what it's like to work for a first-class professional sports organization. One of the panelists attended the Boys and Girls Club in Vancouver, Washington as a youth before going to college and starting work with the Blazers.
"It was great to see the youth engage in conversations about different career opportunities and how each staff got into their respective field of work," said Michelle McPherson, Club Director of the Blazers Club. "I also loved the interactions our littles had with Blaze, dancing and trying to convince him to take off the mascot head chanting, 'take it off, take it off!'"
"It was awesome! I was excited to see Blaze. I asked him if he was LeBron James," said a Blazers Club 1st grader.
Showcasing the power of connectivity, the Blazers Club is also part of a network of more than 1,000 WiFi-connected "Comcast Lift Zones" in community centers nationwide. Lift Zones are designed to complement the Internet Essentials program and offer students another way to get online if they are unable to connect at home. Lift Zones allow families to fully participate in educational opportunities and the digital economy as part of our ongoing commitment to help connect all families to the internet.