Spring was in the air at the Portland Community College (PCC) Foundation's annual fundraiser. The fundraiser returned in-person this year and the festivities were floral-themed creating a great visual backdrop for the "Begin Again," event presented by Comcast for the third consecutive year. There was tremendous energy among the attendees as they literally dusted off their formal wear and mingled for an evening focused on transformation.
Outgoing PCC President Mark Mitsui was honored for his six years of leadership and his comments reflected his ongoing passion and fervent belief in the organization he is leaving behind. "Our mission of equity and opportunity has never been more critical," said President Mitsui. "Right now, as we inch closer to a post-pandemic future, we have the chance to rethink how we serve our community.  To make sure our most marginalized have access to affordable education, so the education gap doesn't grow wider. PCC will continue to reimagine and transform how we deliver access – like hybrid and remote learning – so things like lack of childcare, unreliable transportation, and accessibility issues aren't a barrier."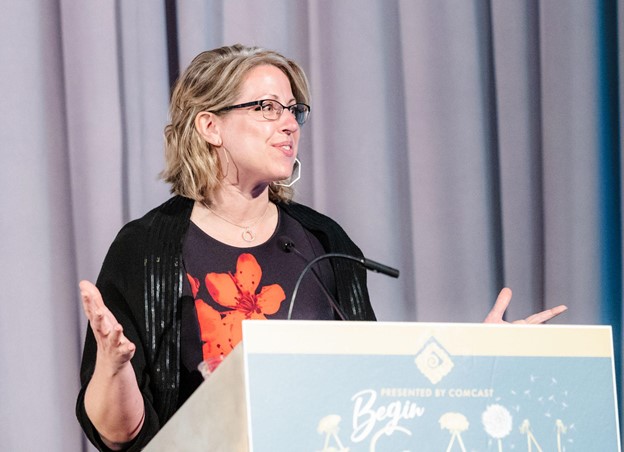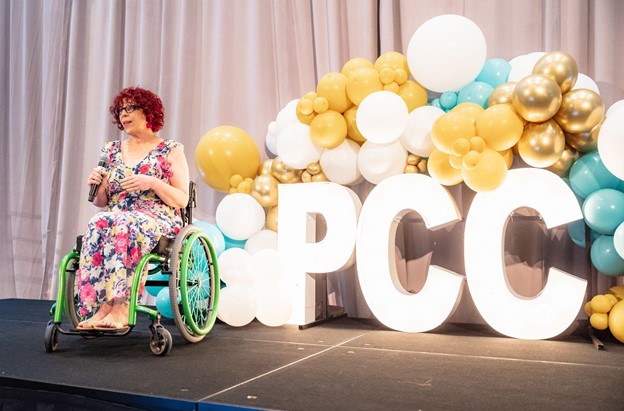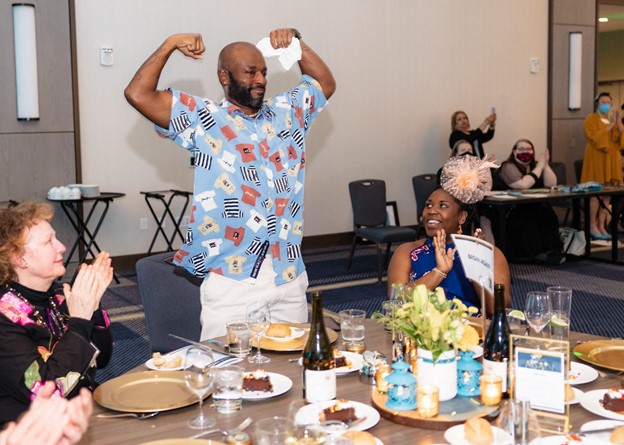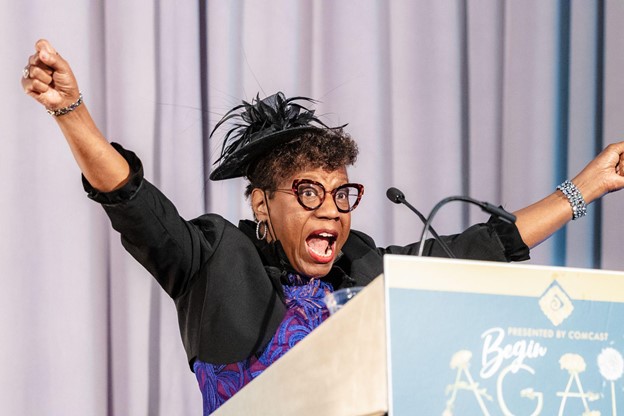 Images captured by Tom Cook Photography
Representing Comcast at the event, Community Impact Senior Director Rebecca Brown celebrated the partnership with PCC Foundation, and the joint efforts to help students navigate remote learning, both with device giveaways and helping cover Internet costs for eligible students, through the company's Internet Essentials Partnership program.  In addition, Brown reminded the audience of the availability of the federal Affordable Connectivity Program to provide free or low-cost internet access, and she reaffirmed the company's support for PCC. "We, at Comcast, are doing our utmost to ensure bright educational futures for all, and aligning our efforts with Portland Community College creates a natural partnership," said Brown. "Thank you for helping us raise a lot of money tonight for the students!"
The evening's goal was to raise $300,000 to provide scholarships and support to both new and existing students, and the results blew that number out of the water. The final tally at the end of the event was $407,510. The foundation also plans to award a scholarship on behalf of Comcast's donation of $50,000 for the 2022-23 school year.
Learn more about Comcast's work in the community with the PCC Foundation.