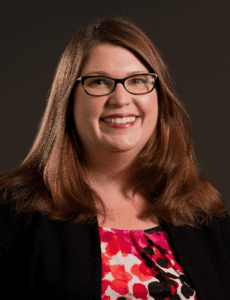 The Portland Business Journal has honored Megan Bishop, CFO/Vice President for Comcast's Oregon/Southwest Washington Region, as a 2022 Executive of the Year. In her role, Megan oversees business operations and influences all aspects of the business.
Megan is responsible for six areas: Finance & Budget; Supply Chain; Business Operations; Regional Project Management Organization; Business Assurance; and Facilities (20+ facilities, including retail stores, field fulfillment offices, and head-end network locations). A 20-year veteran of Comcast, she first joined the Internal Audit team in 2001 at the company's headquarters in Philadelphia and has held her current role since 2016.
"I can always count on Megan to stay true to the business at hand – to deliver the best experience for our customers and employees. Megan's keen sense of fiscal responsibility, coupled with her drive to create a diverse and inclusive workplace environment, makes her one of the top executives I have ever worked with in my professional career."
Outside of Comcast, Megan remains an active community and industry leader, dedicating her spare time to developing the next generation of leaders and advocating for more women executives. She currently serves as an advisor to the WICT Network's Pacific NW Chapter, a leading industry organization that empowers women in media, entertainment, and technology. She is also an alumna of its prestigious Betsy Magness Leadership Institute and serves on the Junior Achievement of Oregon/SW Washington Executive Committee of the Board of Directors and its Finance Committee.
The married mother of two often shares her best advice: "When you are given an opportunity to attend a training or hear a speaker for your personal growth, try not to focus on absorbing everything you hear, rather find a few nuggets that really resonate with you and focus on those. Don't try to take in too much at once, find a few things that can help you develop, grow and start with those and share your experiences because someone else might find one of your nuggets helpful!"
As the CFO/Vice President, Megan shares 'nuggets' every day and as an organization, Comcast is better as a result of her leadership.