Back in 2016, our Springfield-based community partner, The Arc Lane County, proposed the creation of a special park in line with their mission of promoting the rights of people with intellectual and developmental disabilities: the Arc Park, where all abilities can play. A year later, a crew of Comcasters partnered on-site for the ground-breaking, which included a Comcast Cares Day volunteer project to work on installing the initial perimeter fencing of the park.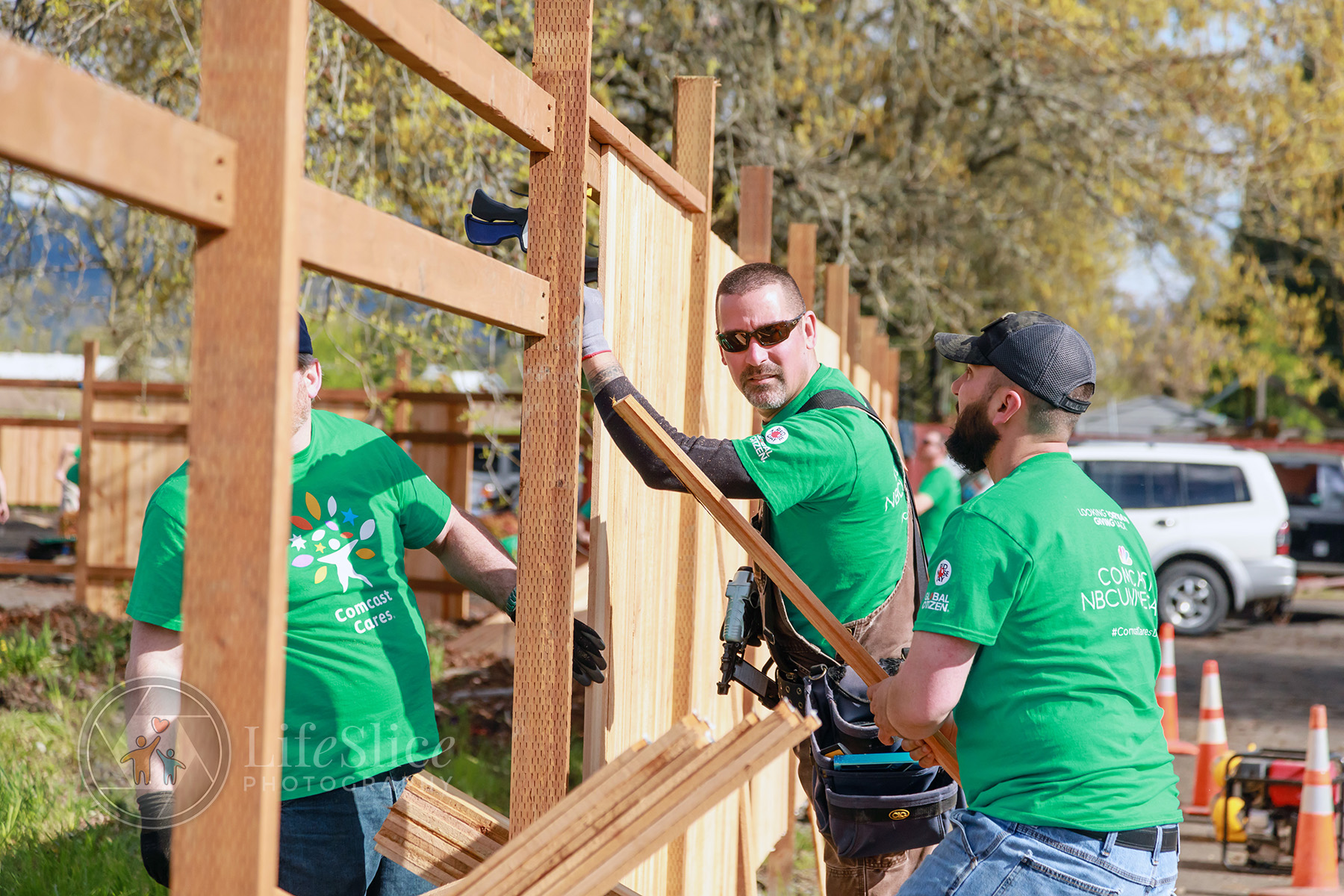 Today, Phase 1 of the Arc Park is a reality, and families came out in full force recently to attend the park's inaugural event: a carnival! Complete with interactive games, prizes, a magician, face painting, balloon animals, and an inflatable bouncy house, there was something for everyone. Comcast volunteers staffed a carnival booth which included a prize wheel for excited kiddos like 11-year-old Jesus, who was enthusiastic about every aspect of the event. "This carnival is so fun! There's a magician on the Comcast Amphitheater lawn today, and he's GOOD!"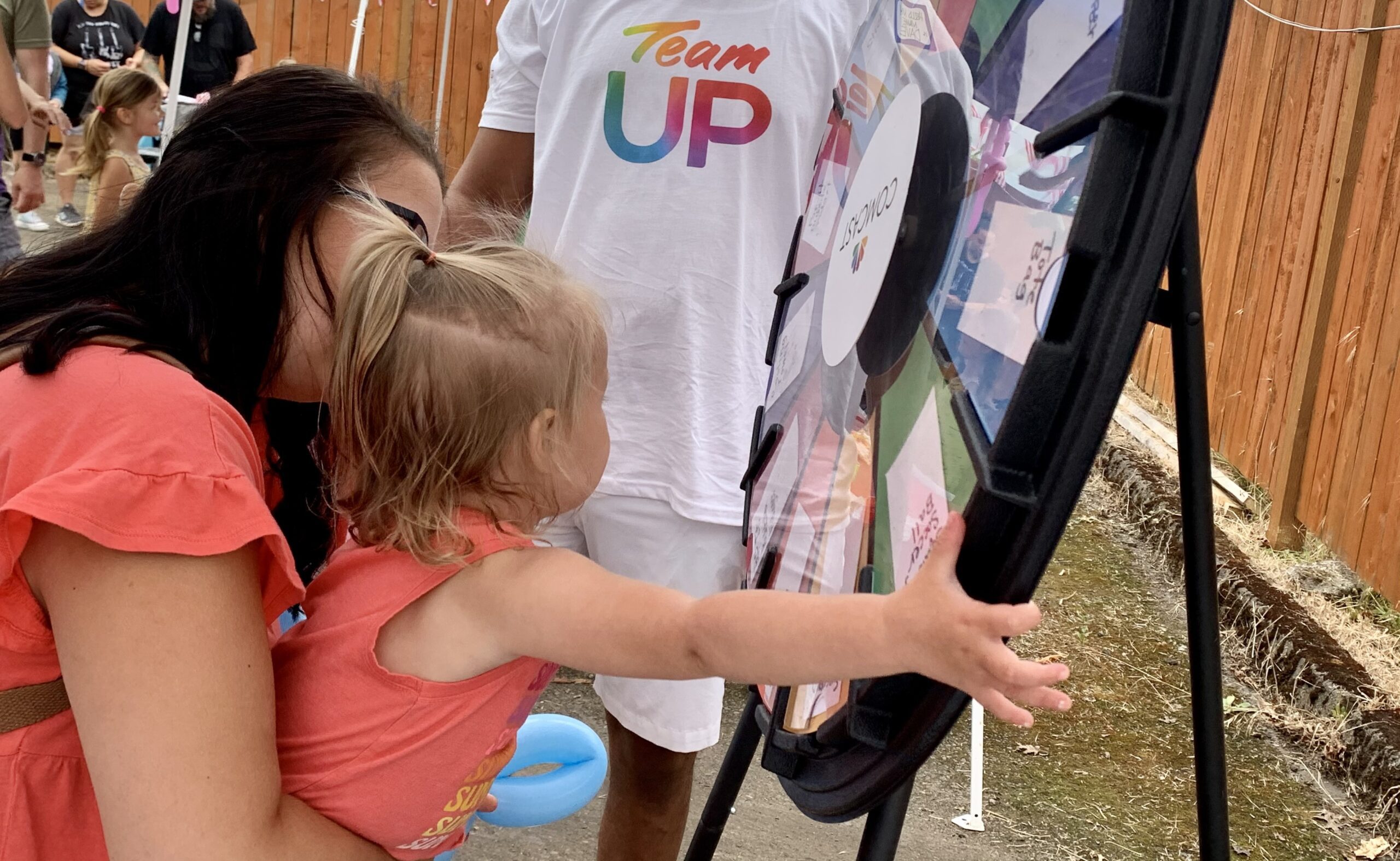 The fully-accessible Comcast Amphitheater, which will host movies, theater, and musical performances for the community, is just one of Arc Park's features. As construction continues for Phases 2 and 3, the park will include ADA-accessible play structures; smooth pathways for easy transitions for people who use wheelchairs; water and sand play areas; family-friendly restrooms; picnic areas, and sensory areas with interactive activities.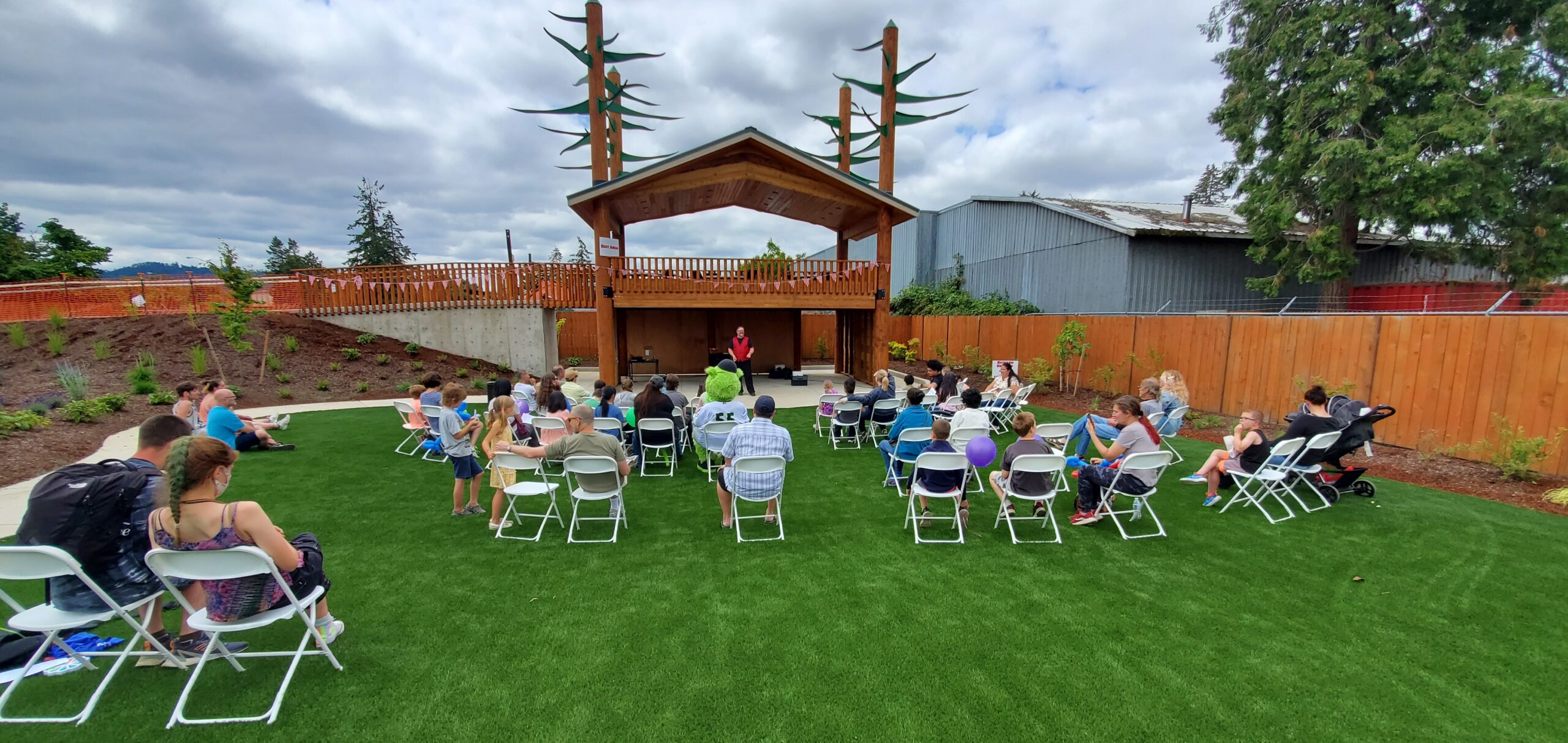 "The Arc Carnival was magical!" says Pam Ring, Executive Director of The Arc Lane County. "The sounds of children and families laughing and enjoying themselves could be heard throughout the new Arc Park, which is exactly what we had hoped for when we started the planning phase five years ago. Our vision of creating a safe place for families to play is coming to life!"
Rebecca Brown, Sr. Director of Community Impact, has been engaged in the Arc Park project since its inception. "This initiative brings me so much joy: it is a physical manifestation of Comcast's commitment to a more equitable society and powering a future of unlimited possibilities."
The park is located at 4181 E Street, Springfield, Oregon.