They say it never rains in Autzen Stadium, but with temperatures in the mid-70s, you couldn't ask for better tailgate weather before the recent Oregon vs. Stanford game.  Comcast Business, again, partnered with Onward Eugene, a local economic development nonprofit, to celebrate Eugene-based businesses as well as companies they're trying to recruit to the region.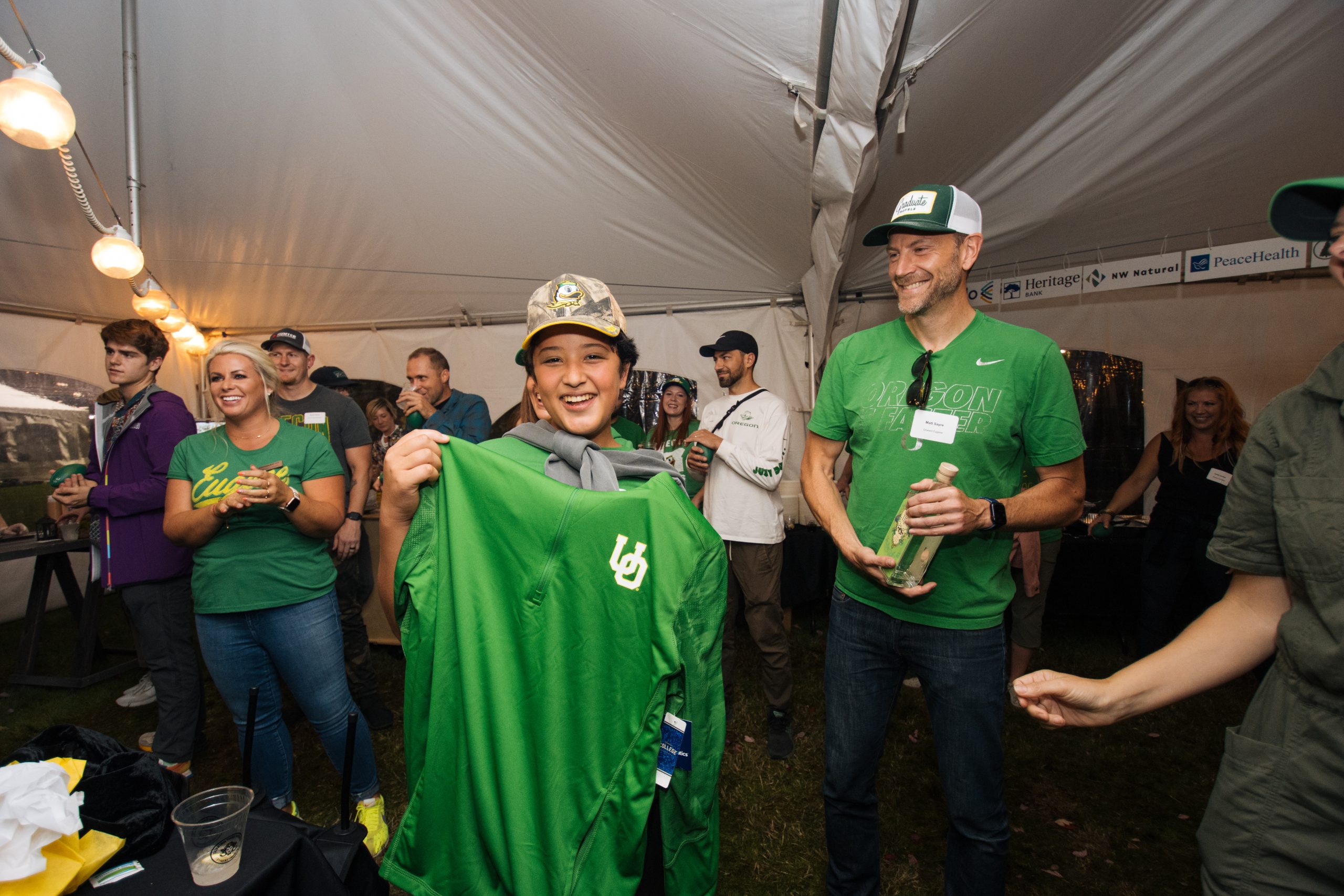 Rikki Wright, director of marketing for Comcast Business Oregon/SW Washington, noted the power of the partnership that Comcast Business has forged with Onward Eugene.  "It makes so much sense for Comcast to be in tight alignment with economic development agencies like Onward.  The network infrastructure we provide is a critical component to drive regional growth."  She described the event as a perfect opportunity to demonstrate the company's commitment to supporting the regional economy.  "Our products and services are built to meet the needs of businesses of every size, and our hope is always to help them thrive and grow."
More than 250 people gathered under the tailgate tent for snacks and adult beverages, networking, trash talk about the Stanford Cardinal, and the opportunity to win a number of raffle prizes.  The final score was the icing on the cake: Oregon 45 – Stanford 27.