Boys & Girls Club of Salem, Marion and Polk Counties and Comcast opened a new Lift Zone at the Woodburn Teen Center in Woodburn. This marks the fifth Lift Zone in the Boys & Girls Club of Salem, Marion and Polk Counties footprint, and more than $300,000 contributed on behalf of Comcast throughout a more than 10-year partnership between the two organizations.
The Woodburn Teen Center Lift Zone will provide immersive tech and STEM-related activities for teens in Marion County. Comcast joined the Boys & Girls Club of Salem, Marion and Polk Counties and more than 20 local teens at the unveiling ceremony. As a special surprise, Comcast gave a laptop to every teen who attended the opening.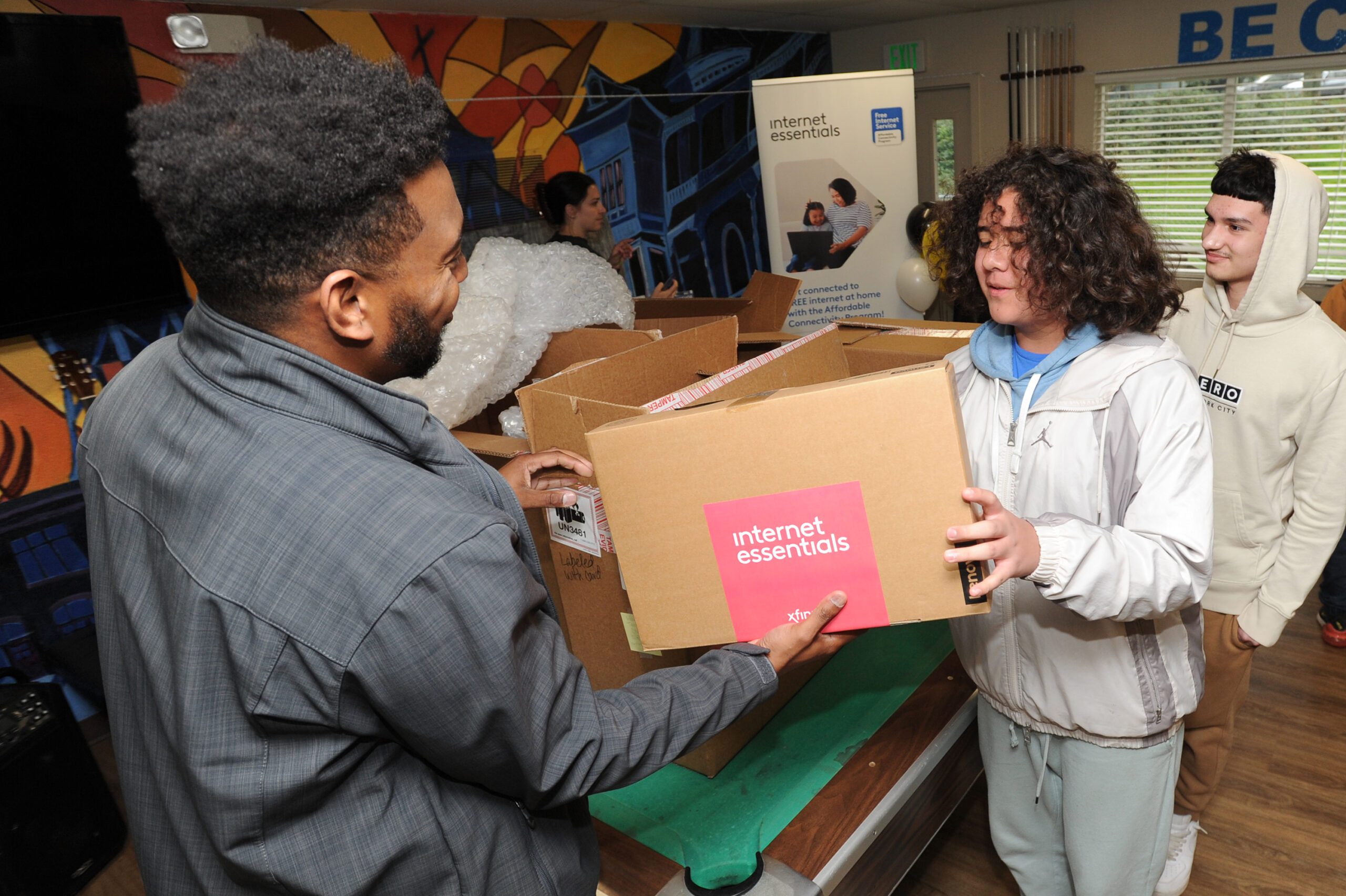 "Comcast has been an incredible partner of our local Boys & Girls Clubs providing support to our Clubs throughout Woodburn, Salem and Keizer," said Sue Bloom, executive director of the Boys & Girls Club of Salem, Marion and Polk Counties. "With how important internet access has become to students over the last several years, this Lift Zone helps to reduce barriers for Woodburn teens."
Lift Zones are part of Comcast's ongoing commitment to help students and families in need connect to the internet so they can fully participate in educational opportunities and the digital economy. Since 2020, Comcast has collaborated with cities, community organizations, and local nonprofit partners to install 22 Lift Zones with free WiFi service, powered by Comcast Business, in community centers across Oregon.
"Connecting to the internet is essential, but not everyone has access," said David Hardin, External Affairs manager for Comcast's Pacific Northwest Region. "Comcast is playing an important role to bridge that gap, at home, on-the-go and at Lift Zones like the New Woodburn Teen Center, a place for students to connect to the internet outside of the home."
This effort is part of Project UP, Comcast's $1 billion commitment to reach tens of millions of people over the next 10 years with the tools, resources, and skills needed to succeed in a digital world. Project UP is Comcast's company-wide initiative to advance digital equity, which includes Internet Essentials, the nation's largest and most comprehensive broadband adoption program.
Since 2011, Internet Essentials has connected more than 87,000 households in Oregon, including nearly 12,000 households in Marion County, to high-speed internet at home, many for the first time. Internet Essentials' comprehensive design addresses three significant barriers to broadband adoption: access to free digital literacy training in print, online, and in-person; the option to purchase a heavily subsidized, low-cost internet-ready computer; and low-cost, high-speed internet service for $9.95 a month, plus tax.
For more information about Internet Essentials and Comcast's commitment to education and digital equity, please visit https://corporate.comcast.com/education. To apply, visit www.internetessentials.com or call 1-855-846-8376 for English or 1-855-765-6995 for Spanish. For more information about Comcast's comprehensive connectivity program for low-income families visit https://corporate.comcast.com/values/internet-essentials.