We're excited to share that our construction team has completed the initial phase of an expansion to bring our smart, fast and reliable fiber-rich network to nearly 200 homes and businesses in Eagle Creek and Estacada, Oregon. The expansion, which will allow for residential broadband speeds faster than 1 gigabit per second and businesses speeds up to 100 Gbps, expands high-speed internet access in an area that has been historically underserved. Additional locations in the Eagle Creek and Estacada region will be connected to our network and full suite of services as construction continues through February 2024.
We began construction in March and expect to extend our network to approximately 1,700 homes and businesses this year with the potential to add more locations next year. Once construction is complete, all of these homes will have access to all Xfinity Internet service offerings with speeds faster than 1 Gig and advanced WiFi technology for real-time activities like gaming, live streaming and video conferencing with ultra-low lag.
"The Estacada Chamber of Commerce is proud to welcome Comcast to our expanding community, providing residents and businesses with another option when selecting their Internet provider," said the Chamber. "This expansion, combined with Eagle Creek, makes our area an even more attractive place to work and live, especially meeting the needs of our members today and into the future for reliable and fast broadband network, which is more important than ever."
For Technical Operations Supervisor, Ted Noble, it's a long time coming. Having grown up in Eagle Creek, he never thought he would see the day fiber would be hung up outside of his childhood home. Being involved in the first installation was even more special.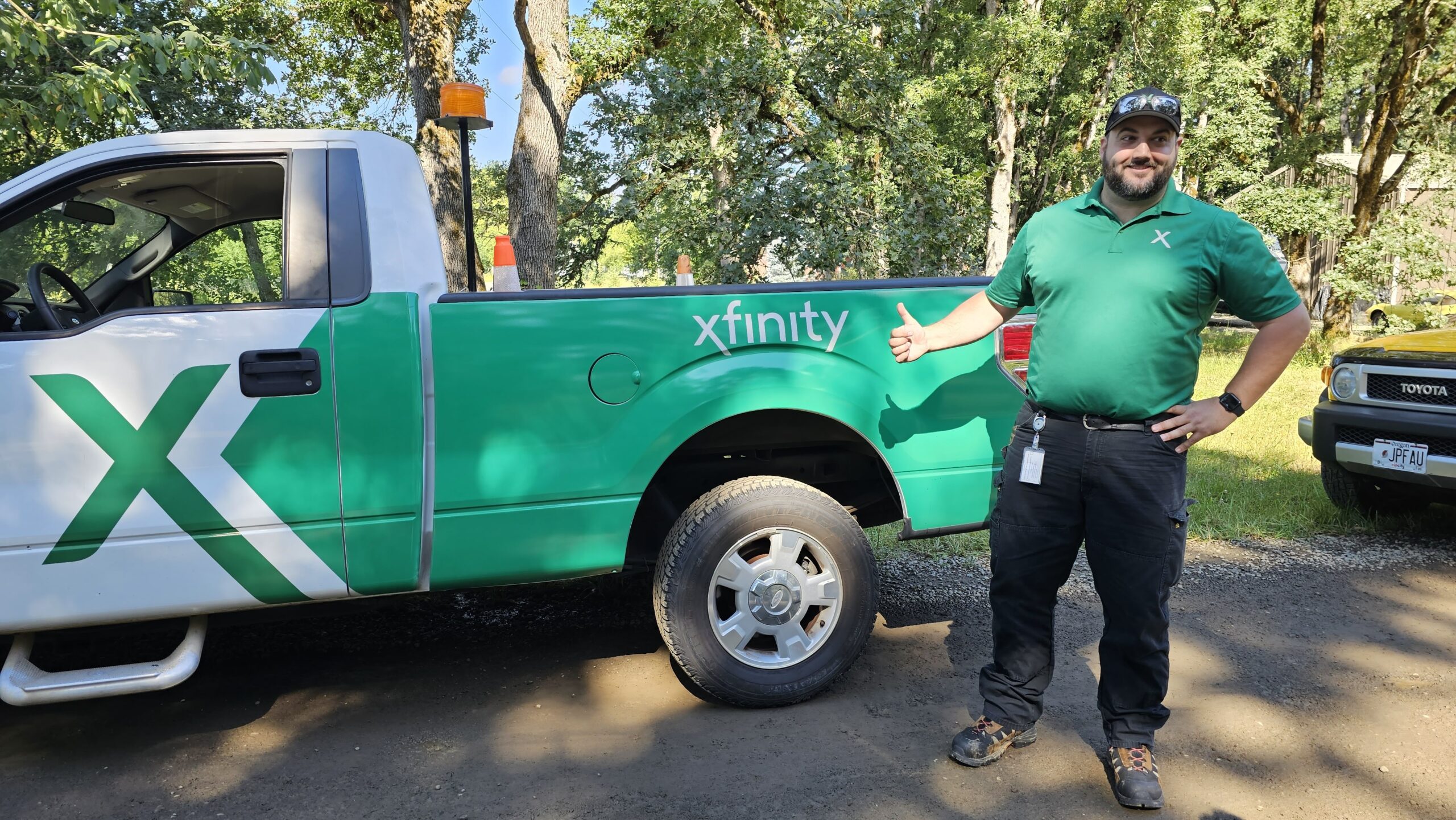 "I am honored to be a part of bringing our amazing products to a community near and dear to my heart," Noble stated. "I have so many friends in the community excited about our services and to experience the level of broadband services that they have never had access to."
The network expansion is the latest example of our investment to connect more households and businesses in the Pacific Northwest to its internet services that deliver fast speeds, more reliability, broader coverage in the home, and greater capacity to support customers' growing internet usage. Last year, we expanded service to more than 19,000 additional homes and businesses in Oregon. Further, we have invested more than $534 million in technology and infrastructure investments in Oregon during the previous three years, including network expansion and upgrades.