by: Kimi Westermann, Supervisor of Administrative Services
Comcast is celebrating Women's History Month and the women who shape our workplace and the world. In my 18 years at Comcast, I've been privileged to work with countless inspiring women here in the Oregon/SW Washington region. Let me introduce you to three incredible colleagues:
Charlie Tribbey, Technical Operations Manager
Christa Pickel, Region Director of Project Management
Christie Wolgamott, Senior Manager of Demand Generation
How did you start your career at Comcast? 
Charlie Tribbey:  I joined Comcast in 2005 as a technician, shortly after graduating from high school. I was one of a small handful of female techs in the Oregon/SW Washington region. Best job ever!  I was promoted to Technical Operations Supervisor in 2014, managing a team of 14 men. In my new role as a Technical Operations Manager, I'm excited to lead our Corvallis team (now 26 men!), and inspire the next generation of Comcasters.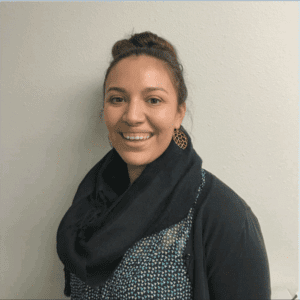 Christa Pickel: I started as a marketing coordinator 16 years ago. I had a lot of freedom to take on initiatives that stretched my skills and grew my network and business acumen. I made it a point to always ask, "What else do you need?" when I finished a conversation, creating more conversations about ways I could help. After 11 years, I chose to take a slight step backward in title, to work in our Project Management Office (PMO). I had applied to be the director of this group twice, but having never worked in a PMO, I was not the right leadership fit. However, this side-step into Project Management allowed me to further build my experience and my relationship network. Eventually, the director role came open again and I was finally the right fit. Today I manage a team of five.
Christie Wolgamott: I've held a variety of roles over the course of my 22+ years with Comcast Spotlight (the advertising sales division of Comcast.) In 2012, I moved my family from Eugene to Portland for a marketing manager position, and in 2017 I took on a new role as the Senior Regional Manager of Demand Generation. I am responsible for implementing go-to-market strategies and tactics that drive new leads and overall revenue to the business.
What has been your biggest achievement?
Charlie Tribbey: My recent promotion is my biggest achievement: I am honored to be the first woman TechOps Manager in the region. As a wife, mother, and working professional, I have a tribe of people who have inspired, encouraged, mentored, and championed me. What melts my heart is how proud my kids are of me; how they have shared in this honor, knowing that they are my inspiration every day.
Christa Pickel: I am most proud of the number of people I have hired or managed who are still with the company, but are now in a position of higher responsibility and have become people-leaders themselves. I love it when one of my employees has the opportunity to grow their career, knowing I helped them get to the next level.
Christie Wolgamott: My most recent personal achievement is being accepted into the 2019 Women in Cable Telecommunications Rising Leaders program. This is a competitive, application-based program designed for industry professionals. I continue to look for opportunities like this where I can grow my skills and become a more effective leader.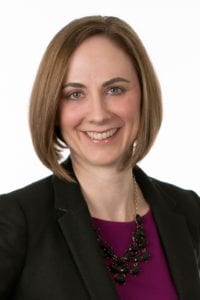 What's an example of a hurdle or obstacle you've experienced, and how did you overcome it?
Charlie Tribbey:  Working as a cable technician/installer was something I had never done before I started working for Comcast. I had to stretch myself and give myself grace when I failed. It took a lot of self-love, belief, and determination to get to where I am today. And a lot of supportive men along the way.
Tell me about a role model for you.
Christie Wolgamott:  I had one amazing mentor early in my career: a successful marketing leader.  I admired her brutal honesty, her courage, and her 'no obstacle is too big' attitude. She challenged me to see situations in a different light and pushed the boundaries of my courage as a new leader.
What did you want to be when you grew up? Why? What options seemed open or closed to you?
Charlie Tribbey: I wanted to be a nurse when I grew up, because I knew early on that I wanted to help people. In every position I've held here, I've been able to do just that. I have the privilege every day to positively impact our customers, and my colleagues.
Christa Pickel:  Like many little girls, I wanted to be a ballerina – until the instructor told me I wasn't built like a ballerina. I wanted to be a veterinarian — until we had to put down my childhood dog. I wanted to be a teacher – until I spent some time in the classroom and realized I didn't have the patience or temperament for that work. Growing up, I never thought of jobs that I couldn't do "because I was a woman," it was more about whether I would like doing that job or not. When I realized that public relations and marketing communications was where I wanted to be, I went back to school to get my B.A.. I like knowing what an organization is up to, and helping to communicate that. Twenty-five years later, I am still in a role where I get to help with that communication strategy and the roll-out of new products and services.
What advice would you give other women about their careers?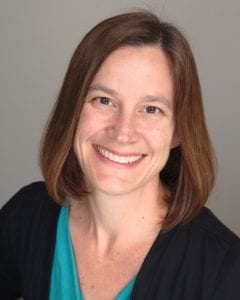 Christa Pickel: Know what you stand for. Understand what motivates you to go to work every day and where you find joy in your work – then cultivate that part of your job. And get to know your co-workers, and their work motivations. This will help you approach each situation seeking common ground and resolution. Look out for other employees, too. If you see someone repeating the same mistakes you've made, help talk through their alternatives, or help prepare them for the possible fallout. You don't have to be in a leadership position to be a mentor. Lend a hand to your fellow employees so they know that they are not alone.
Christie Wolgamott: There is a lot of opportunity to build your career outside of your job function. There have been many occasions in my career where someone in my network made a big impact on my professional progression within Comcast. To really build a strong network, you need to break out of your job vertical and get involved in other areas of the business. The most important thing is to get involved where you have passion or a desire to develop.
Wow, what inspiring guidance from these amazing Comcast leaders!  I encourage you to take their advice to heart, and to celebrate women's accomplishments every month of the year – by supporting women, advocating on their behalf, and lifting each other up. But, most importantly, by boldly pursuing your own path of personal and professional growth with strength, authenticity, and the support of your network.