"Nobody knocks on the front door anymore," says every parent whose teenager is getting picked up by a friend. But suddenly, "Knock, knock." At the door stands a person in Xfinity garb with a pleasant smile (beneath a mask) on their face.
Comcast's Xfinity Sales Professionals (XSP) go door-to-door conversing with neighbors, learning about the community, meeting friendly pets, and closing sales.  XSPs get to connect with people on an individual basis, and Comcast is looking for talented, highly motivated individuals to join the ranks of our small but mighty XSP team.
One of our most successful representatives, Sem K Lim, has been an XSP for three years.  He understands the value of being able to help a current – or potential customer – in person. "Being an XSP allows me the opportunity to interact with customers face-to-face (but still at a safe distance!) for a more personal experience."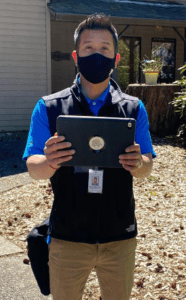 Work/life balance and ability to control your own success are the benefits that Jeremiah Carlson points to.  He started out knocking doors six years ago and is now leading his team as a Xfinity Sales Executive. Jeremiah has a strong entrepreneurial streak that his job enables.  "It's great that I basically get to run my own business with a company like Comcast having my back! I have a lot of control of my day-to-day strategy and all the support I need."
Most XSPs work in the afternoons and early evenings, meaning the mornings are open to pursue other activities.  And the Oregon/Washington region's XSP team is at the top of the rankings across the company nationwide, and joining the best means terrific training and higher income potential.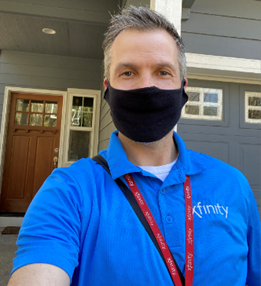 If you're ready to be spoiled, come join the team! https://comcast.jibeapply.com/sales/jobs