By Rebecca Brown, Senior Director, Community Impact
The fourth, and final cohort of Comcast "Bigs" and their student "Littles" in Beaverton have just graduated from Beyond School Walls – a workplace mentoring program that Comcast helped Big Brothers Big Sisters Columbia Northwest launch more than a decade ago. This fall, the latest crew of 16 graduates from William Walker Elementary School will start their next chapter as middle schoolers.
It's almost impossible to believe that the first group of 40 local students are adults now, including my Little Brother, Isaiah, who I mentored a decade ago.
Our Littles used to take a big yellow school bus to one of our Comcast offices twice a month throughout the school year, and the Bigs would always gather at the entrance to welcome them with hugs and high-fives (although our gatherings became virtual for the last couple of pandemic years). We catered kid-friendly lunches and provided curriculum-rich activities built around communication, education and career discovery, STEM, and digital literacy – from personality bingo to do-it-yourself slime, online safety activities, and more. And we had some knockout events ranging from "rolling out the red carpet" Hollywood-style to welcome the students to a roaring good time with our own carnival circus, and dino-mite Jurassic Park adventures. To me, the most precious moments were seeing our Bigs and Littles build meaningful connections.
As School Counselor Julia Cohen observed, "The kids we selected to be a part of the Beyond School Wall program were all working to overcome something: some obstacle or hardship. This was an impactful program for them to be a part of."
Little Brother Matthew, now finishing sixth grade said, "I'm grateful for Comcast because they gave me a best friend that I can always trust."
And our amazing Bigs found tremendous rewards as well. Current Big Sister Jessica Bruck, Xfinity Communities Account Executive, said she'd grown a lot from her engagement in the program.  "I encourage everyone, whether they have kids or not, to mentor a student. It impacts your life almost more than theirs." And she said it made her more accountable. "I was a little late to one of our scheduled meetings, and my Little Sister, Camila, was totally on me, asking where I was. It reminded me about the importance of being where you say you're going to be."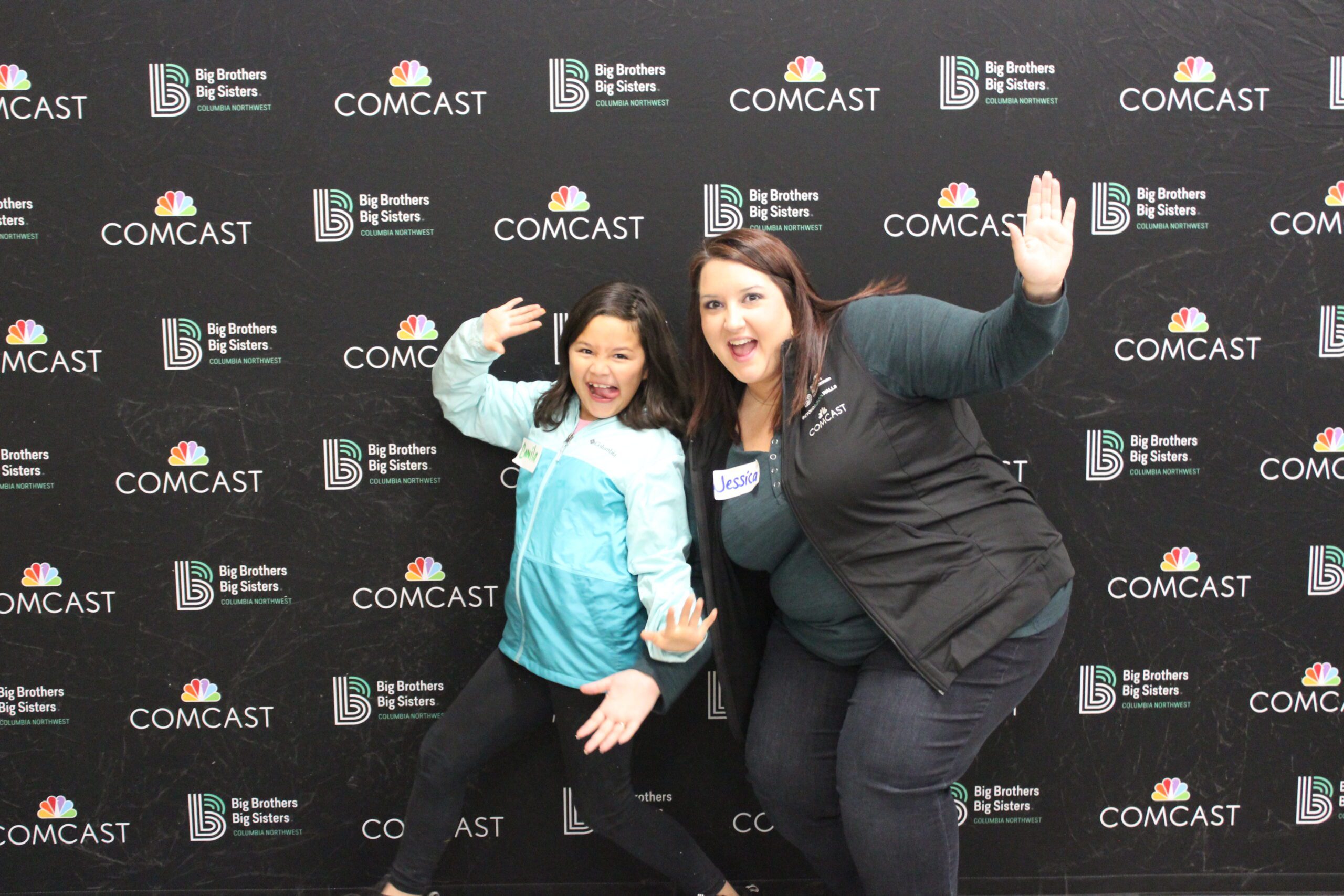 For Jessica and Camila, it was a perfect match from the get-go made by Big Brothers Big Sisters.  "I remember when we went to greet them at the bus, she asked, 'Are you my big sister?' and immediately hugged me," said Jessica. "I felt instantly connected, as we both quickly discovered similar personality traits: being sassy, friendly, and outgoing, and honestly, she looked like me when I was her age. After we met, I told my mom, 'I met my little sister!'"
Knowing that education is valued by Camila's mom, Jessica enjoyed being another role model for Camila; being an additional voice to check in about school can make a difference. Jessica's advice for anyone interested in mentoring is to just show up. "Sometimes we'd just have a conversation about nothing, but the consistency of knowing I'd be there to chat was very important. Some of these kids don't have many adults in their lives. I had no clue we would build the friendship we have."
Big Brother Jeffery McKizzie, Xfinity on Campus Executive, also hit it off with his Little Brother Sundiata at their first encounter three years ago. "He stepped off the bus and commented about how I reminded him of someone. He had a smile on his face, and it was warm," said Jeffery.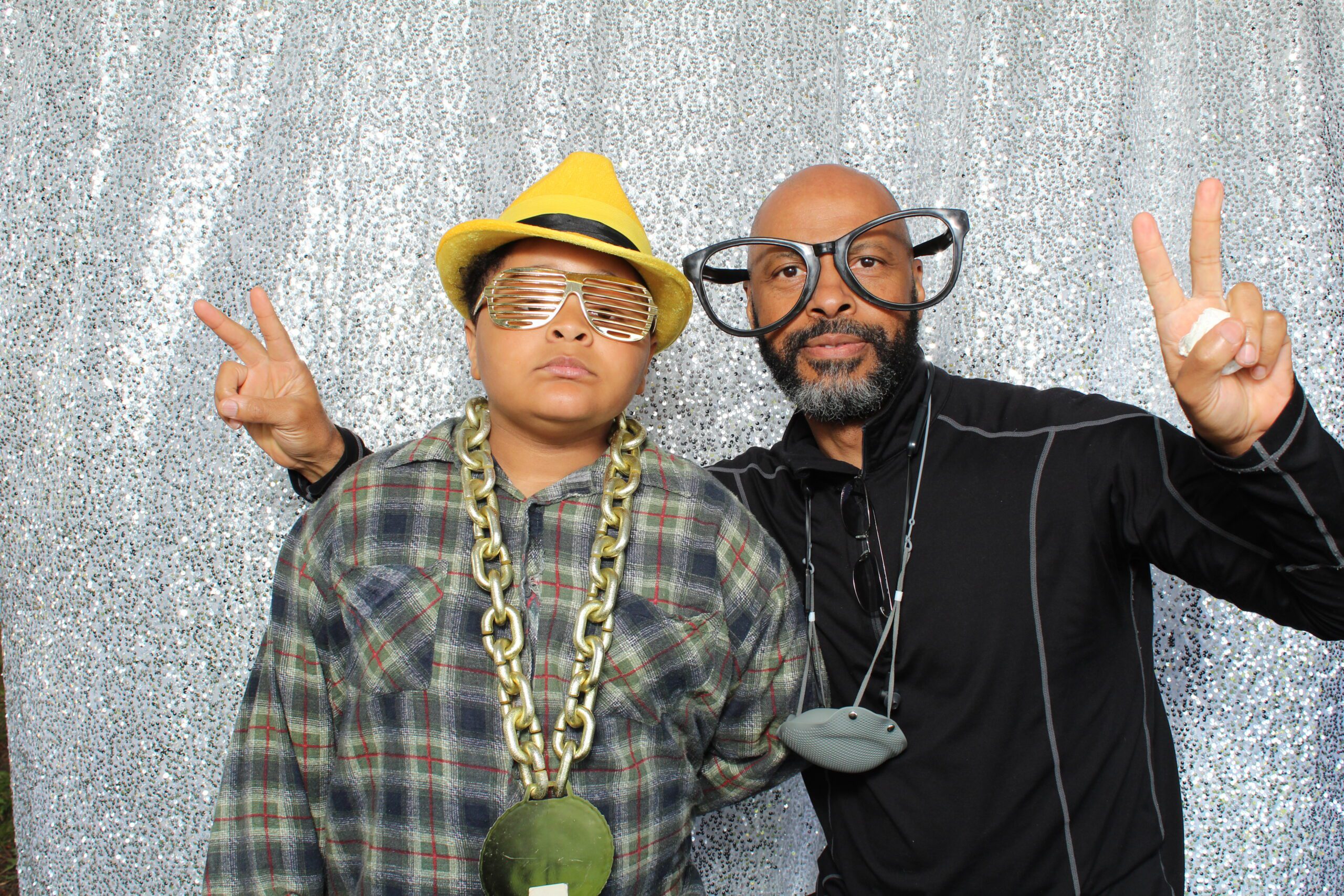 Sundiata has proven to be a bright young man and math whiz. That gives Big Brother Jeffery room to help his jokester Little Brother build character and navigate adolescence. "I love being connected to Sundiata. I see myself being a good influence on him as I continue our friendship."
Jeffery's advice for prospective mentors is to do it for the right reason. "Really take interest in the child. Be there for them. You can do so much to help develop them while they're at a fragile age."
Big Brother Big Sisters Columbia Northwest CEO Beach Pace said of the experience with Comcast: "As our longest partner with the Big Brothers Big Sisters Beyond School Walls Program, Comcast has impacted the lives of hundreds of children thereby creating a better future for everyone. The energy and enthusiasm brought to the program by the Comcast team members has been inspiring. We look forward to partnering in different ways in the future while still creating positive change for kids in the Portland Metro area."
If you would like to consider making a BIG difference by mentoring a local student or supporting mentoring programs, check out Big Brothers Big Sisters Columbia Northwest at www.itsbigtime.org.