Portland had no shortage of events to celebrate in June. With parades to commemorate Juneteenth and celebrate Pride, Comcast was honored to be part of all the festivities.
A Juneteenth Parade through Northeast Portland brought more than 500 participants, including members of our Black Employee Network Employee Resource Group (ERG), who paraded as part of the city's 50th annual Juneteenth Oregon Festival.
Sonja Muchen, an IS Solutions team member and leader of the Black Employee Network ERG, shared her thoughts regarding the meaning of Juneteenth:
Juneteenth means Freedom
While most American citizens were given freedom on July 4, 1776, it was 86 years, five months, and 28 days later that President Lincoln issued the Emancipation Proclamation abolishing slavery. It then took three years, five months, and 18 days longer for the final group of enslaved Black Americans in Texas to be notified and truly celebrate the freedom they deserved. Now, 155 years later, we are genuinely recognizing this day across the nation.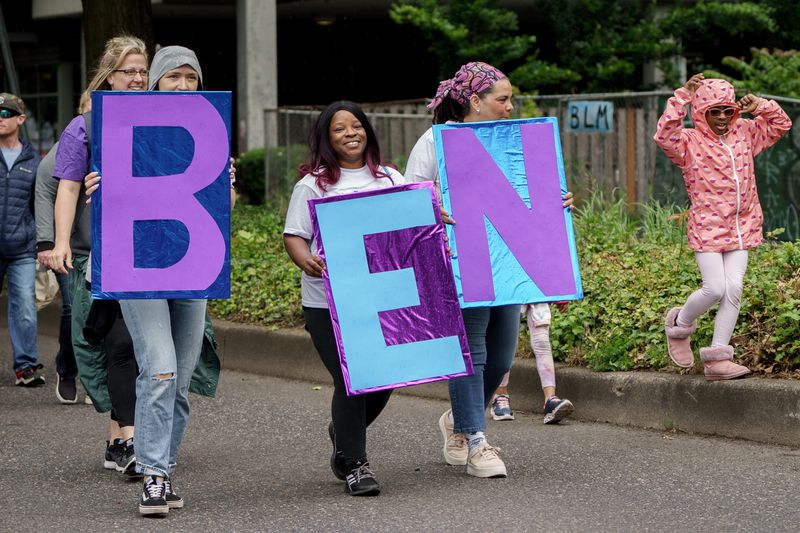 Juneteenth means Celebration
Recognition of Juneteenth as a national holiday and observance is long overdue. Black communities use this day to celebrate hope, resilience, and joy through parades, pageants, and community celebrations. This day offers us the opportunity to showcase the many ways Black Americans continue to write our stories of excellence and showcase our contributions to the nation's tapestry.
As we continue to celebrate Juneteenth at the level of recognition it deserves, we want you to be able to champion alongside us, not in front of us. Juneteenth is for all Americans across the nation!
Before the weekend came to a close, our OUT ERG was proud to gather and march along with thousands in the Pride Parade through downtown Portland. From sporting colorful Pride swag to decorating one of our bucket trucks for the parade, Comcast was out in full swing and celebration.
David Leonard, Senior Analyst and leader of the OUT ERG in Oregon/SW Washington, shared why Pride is so important to him:
Representation, visibility, and intersectionality are the three words that come to mind when I think about Pride. In the media, it's been so important to see someone that looks like me, whether that's in pop culture media (RuPaul's Drag Race, Doctor Who, and True Blood to name just a few) or learning about the impact queer individuals have had on human history: people like Alan Turing, the creator of the computer or Bayard Ruston, the right-hand advisor to Dr. Martin Luther King.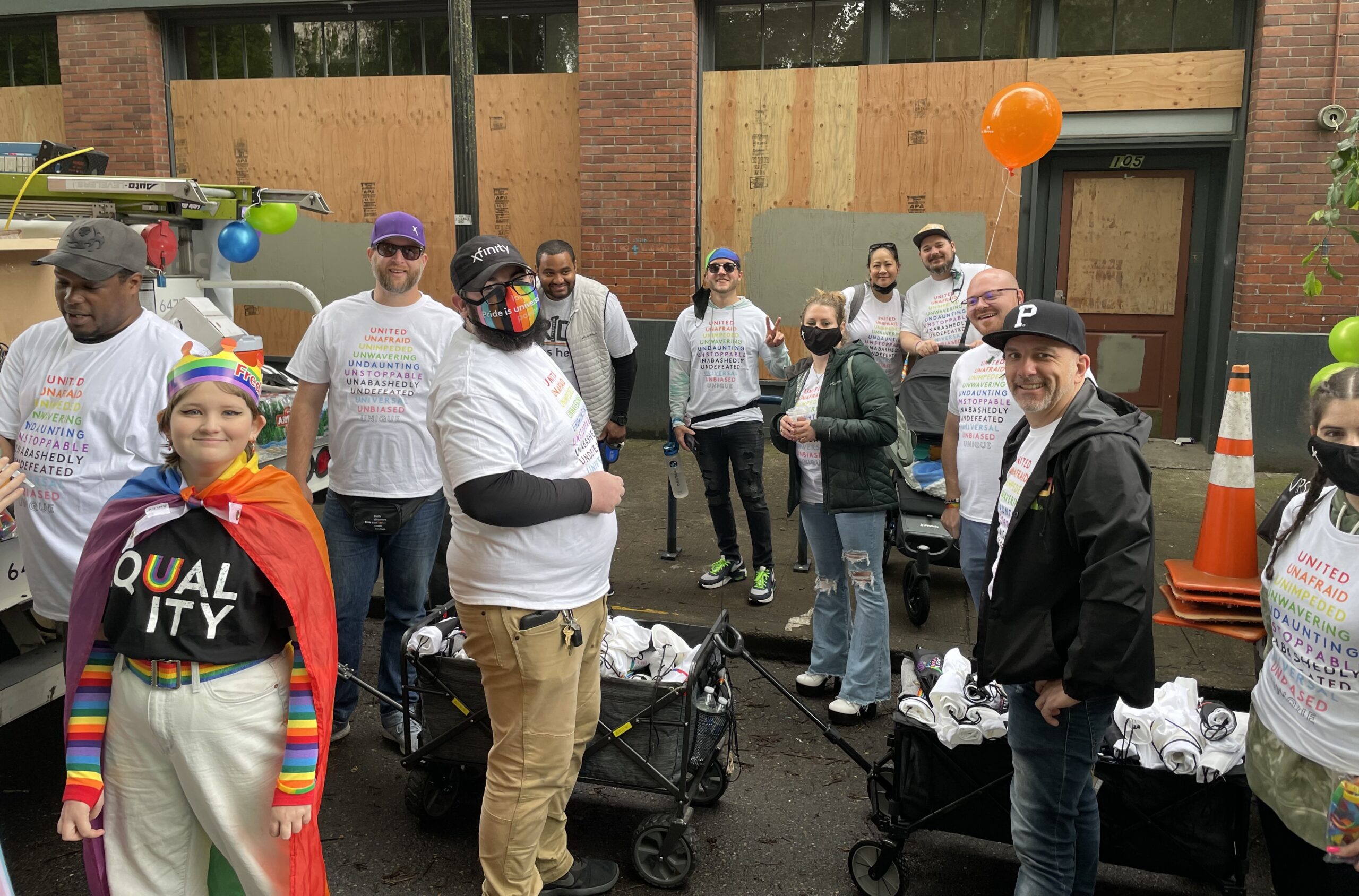 Pride also ties into visibility and shows the world that the LGBTQ+ family are individuals and just like our rainbow flag, everyone is different and unique. Being a queer person of color myself, the intersectionality portion is incredibly important because I represent two minority groups that have had a long and painful history of discrimination from without and within.
I love going to the Pride parade and festivities because we get to celebrate diversity and inclusion, as well as pay respect to our queer elders who have worked so hard for our rights. It's a celebration of life, love, and respect and allows so many people to truly be their authentic selves surrounded by others like them who have had similar experiences and can understand their joy, their pain, their triumphs, and their losses.
Love is love, and in the end, love ALWAYS wins!