As a part of Comcast Pacific Northwest Region's spring service, hundreds of Comcast employees, their families, and community leaders joined together in Washington and Oregon for spring service on Saturday, May 20th. Portland area employee volunteers united to spruce up Reynolds Middle School with school leaders and Hands On Greater Portland. School principal Shelly Hamness proudly remarked, "today's event shows what is possible for Reynolds Middle School and leaves us inspired." Inside and out, classrooms and student spaces were organized and refreshed—including garden beds, playground sections, gathering areas with repaired benches and tables—and a brand new Gaga pit was installed for students to enjoy. Seattle area Comcast employee volunteers joined Mayor Bruce Harrell's "One Seattle Day of Service" to clean, paint, and provide services at El Centro de la Raza (The Center for People of all Races).
The volunteer effort from Comcast is part of Team UP – Comcast's national employee volunteer program. Team UP is an always-on, 365-days-a-year effort that brings Comcast teams together and provides opportunities for all employees to get more involved in their local communities. Comcast's commitment to community service has been deeply embedded in its DNA for decades. Since 2001, more than one million Comcast employees, family members, and friends across 23 countries have completed over seven million hours of service at 12,000 project sites.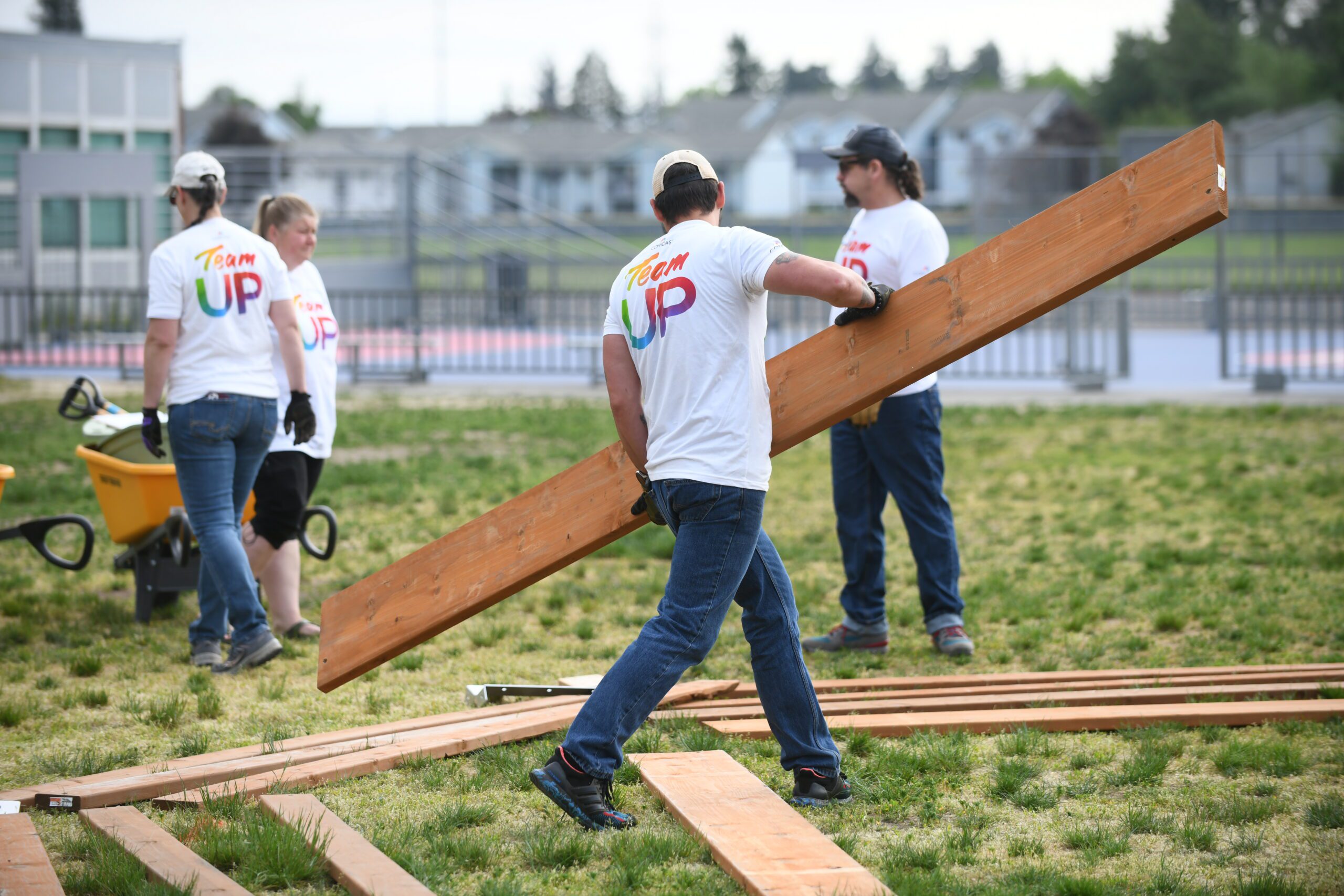 Team UP aligns with Project UP – a comprehensive $1 billion initiative to advance digital equity nationwide and help build a future of unlimited possibilities. As a part of Project UP, Comcast has launched 25 Lift Zones in Oregon & SW Washington, and more than 100 in the Pacific Northwest, to assist families with limited or no internet connection in their homes. Lift Zones provide free, robust WiFi hotspots in safe spaces designed to help students and families get online, participate in distance learning, do homework, search for jobs, and access healthcare information and public assistance.
Project UP also includes Internet Essentials, the nation's largest and most comprehensive broadband adoption program. For the past 10 years, Comcast's Internet Essentials program has connected more people to the Internet and the technology they need to participate and excel in an increasingly digital world. Internet Essentials provides affordable home Internet for qualifying households ($9.95/mo. for up to 50 Mbps, or $29.95/mo. for up to 100 Mbps) — as well as low-cost computers, free WiFi hotspots, and free Internet training.
Comcast is also proud to participate in the Affordable Connectivity Program (ACP), which provides eligible households a credit of up to $30/mo. towards Internet and mobile services. For more information, visit https://www.xfinity.com/learn/internet-service/acp.