We've completed the initial phase of our expansion to bring the smart, fast, reliable fiber-rich Xfinity 10G Network to 700 homes and businesses in Mt. Angel, Oregon. Construction began in May and we expect to extend our network to more than 300 additional homes and businesses over the next year.
As part of our commitment to connect more homes in Oregon, the expansion brings residential broadband speeds faster than 1 gigabit per second (Gbps) and business speeds up to 100 Gbps. the network expansion in Mt. Angel is the latest example of our investment in Oregon.
This year to date, we have expanded broadband service to more than 5,000 additional homes and businesses in Oregon, with major network expansion projects in Marion, Multnomah & Washington Counties. Further, we have invested $534M in technology and infrastructure in Oregon during the last three years, including upgrades to our network.
According to the U.S. Department of Agriculture, affordable, reliable broadband internet service is fundamental to modern American life. It ensures rural schoolchildren have equal access to comprehensive educational opportunities and allows rural communities to provide the best health outcomes – at reasonable cost – to their residents. High-speed internet service stimulates job creation and sparks innovation that enhances rural economic development.
"Connecting people to the power of technology is important and life-changing," said Rodrigo Lopez, Senior Regional Vice President of Comcast's Pacific Northwest Region. That is why Comcast is investing $280 million this year to expand broadband and video services to more than 60,000 additional homes and businesses, enhance our network to offer multi-gigabit Internet speeds, and advance digital equity in communities throughout Oregon and Washington."
Residential customers are now able to take advantage of Xfinity's full suite of internet products, including the company's Internet Essentials program that provides low-cost, high-speed broadband for income-constrained households. Since its inception in 2011, the program has connected more than 4,000 Oregon residents, many for the first time. Comcast also participates in the Affordable Connectivity Program (ACP), which provides qualifying households with a $30 monthly credit toward internet and mobile services.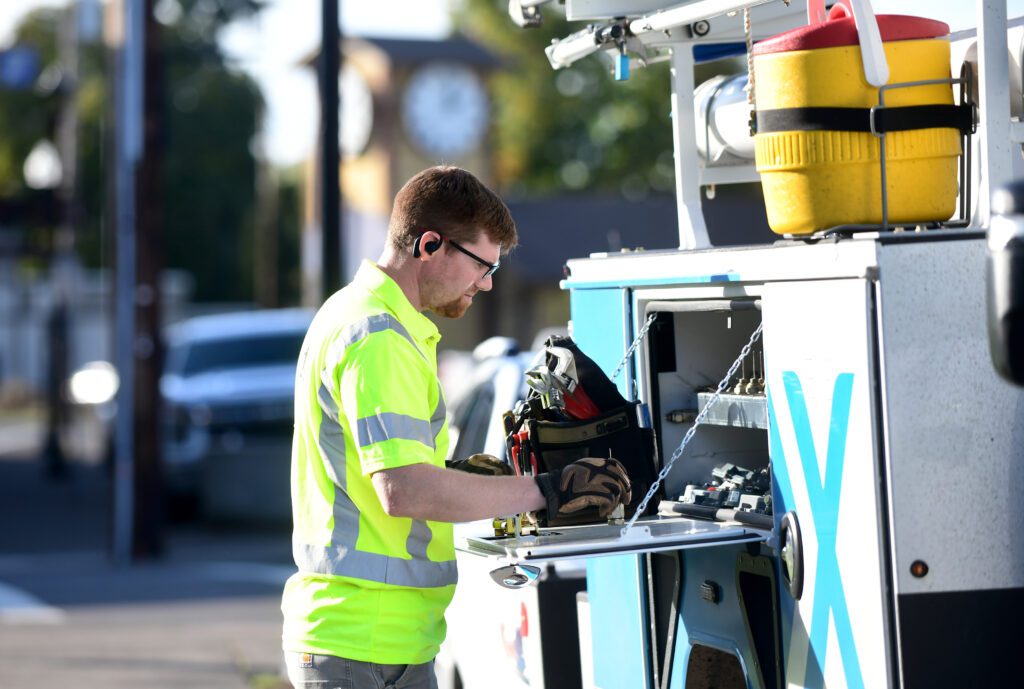 Powered by the Xfinity 10G Network
Comcast's network and Internet experience are powering homes and businesses today and into the future:
Ultimate Capacity: Xfinity customers connect nearly 1 billion devices across the company's network annually. The Xfinity 10G Network with the next-generation Xfinity gateways deliver the most advanced WiFi technology carrying three times more bandwidth to power streaming, gaming, videoconferencing, and more, simultaneously.
Fastest Internet: More than a third of Xfinity Internet customers subscribe to gigabit speed products, and symmetrical gig speeds are planned to come to the first homes later this year.
Unprecedented Coverage: The latest Xfinity Gateway provides a more reliable connection throughout the home. Customers can get wall-to-wall WiFi coverage with a powerful Xfinity WiFi Boost Pod that extends coverage to hard-to-reach areas, with plans for an offering of increased support for in-home WiFi through a "boost guarantee" later this year.
Most Reliable Connection: Comcast is scaling the nation's largest and most reliable network – the Xfinity 10G Network – that passes 60 million homes and businesses and counting. The company plans to launch a new device that is "storm ready" with cellular and battery backup to help keep customers connected even when the power goes out.
Ultra-Low Latency: The Xfinity 10G Network and the latest Xfinity Gateway are a powerful combination that deliver ultra-low latency for those moments when response times matter most like video games, a fast-growing category with Xfinity households averaging more than one gaming console per home.
For local businesses, Comcast Business offers a suite of connectivity, cybersecurity, managed solutions and Comcast Business Mobile products designed specifically for their employee's needs. Powered by the nation's largest Gig-speed broadband network, and backed by 24/7 customer support, Comcast Business is the nation's largest cable and Internet provider to small and mid-size businesses and one of the leading providers to larger organizations in the Enterprise market. Comcast Business has been consistently recognized by industry analysts and associations as a leader and innovator, and one of the fastest growing providers of Ethernet services.
Developers, municipalities and businesses that are interested in partnering with Comcast to extend internet services in their area may contact the company's Business Development Group at PNRBusinessDevelopmentGroup@comcast.com. Comcast's Business Development Group identifies commercial and residential expansion opportunities and collaborates with local communities to grow high-speed broadband internet availability and adoption.