By Edwin Pereira, Comcast Technician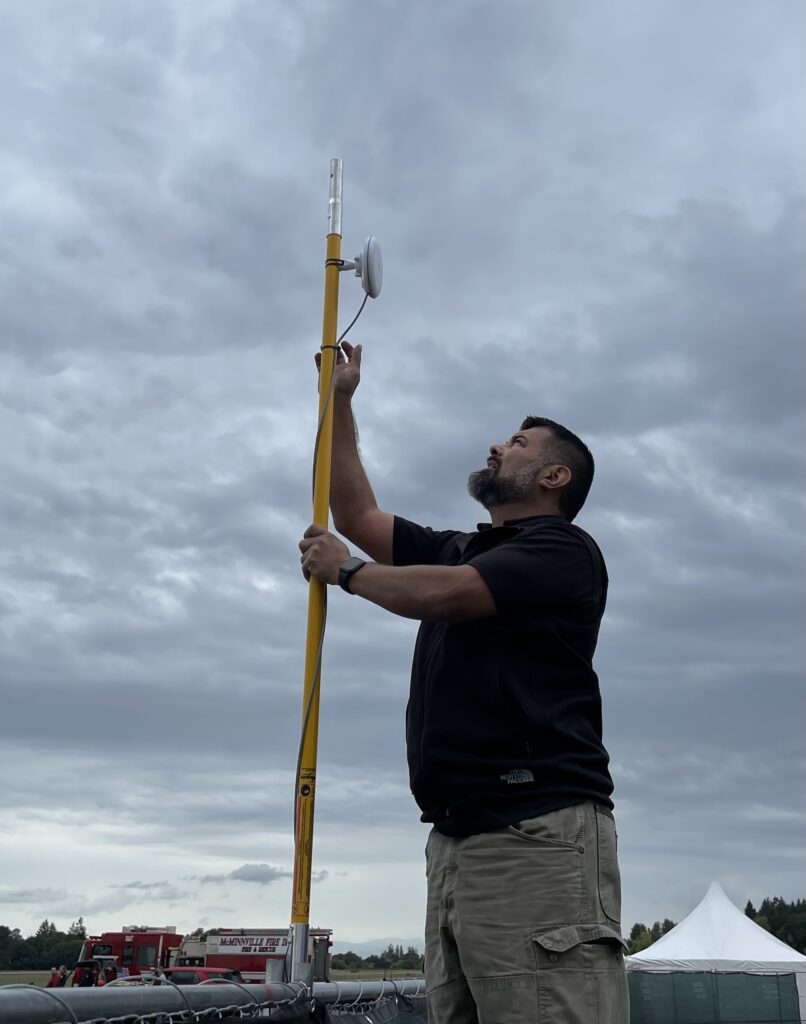 The Oregon International Air Show returns to McMinnville Airport from September 29 through October 1, 2023. The Air Show is celebrating its 35th anniversary and hosting the United States Navy Blue Angels, who will make their first appearance in Oregon in eight years. It will be one of the most exciting events of the year.
Having proper connectivity for fans and staff of the show grows more and more critical each year, and Comcast Business technicians like me put in the time, work, and expertise to ensure everyone can be connected appropriately. We start our work months before people arrive for the show – planning and preparing for installation.
Comcast Business has had a role in the Oregon International Air Show for several years, and we get to work in the weeks leading up to the event each year by installing and deploying the fiber optic, network, and coax infrastructure required to provide the best connectivity at the show. Comcast Business technicians don't 'wing it.' We put a lot of time, care, and expertise into making it happen.
Our Comcast Business network is capable of supporting event vendors, operations, ticketing, security, public attendees, and so much more with Wi-Fi access to watch the action or to post on social media. Everyone receives connectivity they need in the high-traffic areas with Comcast Business powering those possibilities.
Comcast Business is excited to provide connectivity to the Oregon International Air Show. We love being part of the communities where we live and work and helping you enjoy the events and activities that make where you live special.
We look forward to keeping you connected at the show and hope this year's event will 'soar' above your expectations!